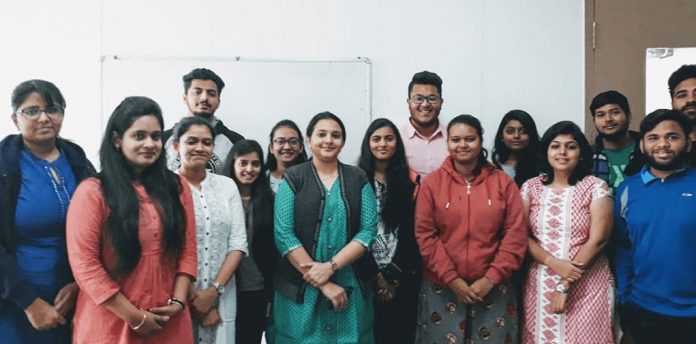 Every year, many aspirants earn a teaching degree and fulfill their dreams of making a difference and shaping the minds of the kids. There are many colleges that help the aspirants achieve their dreams and enrolling in top B. Ed. colleges in Vadodara is the right way to proceed. If you dream of becoming a teacher but you are not sure that B. Ed. is right for you or not, then here are the top 6 reasons, why you should get a teaching degree.
Demanding Job: Doesn't matter how many teachers are there across India, it is important to understand that the demand for teachers won't stop. With the number of teachers employed expected to grow to nearly 3.8 million by the year 2026, more and more students are aspiring to join a good B. Ed. college. Visit the website of the different colleges to understand which college is good and which is not.
A Degree is required to be a Certified Teacher: According to a study, there are many teachers who teach at public elementary or secondary schools that are not certified. It is important for the teachers to get a teaching degree and understand the methodology of teaching to help the students to excel and become leaders of tomorrow.
A Degree can help you Think like a Teacher: You might start teaching without a degree, but will you be able to teach the students in the right way. Whether it's part of your bachelor's degree or master's degree, the time you use learning to be a teacher who needs to create curriculum, manage a classroom, evaluate the student success, or so on, you can gain a lot of poise to teach the student right from the initial stage.
You'll Learn from the Experienced Faculty: The teachers often get teaching degrees such as a Bachelor of Arts in Education that prepare one to teach a wide range of subjects. The benefits of immersing yourself in the world of education from the start of your college degree are the opportunity that one can learn from the teaching faculty members. When you request information from the teacher education schools, ask how many years of experience their faculty members have.
Get hands-on Experience: Student teaching is the highlight of the teaching degree programs. Though challenging, this essential teaching degree component gives you a taste of what teaching is like and it sends one-off with crucial real-life experience to make a difference in a classroom of your own.
Teaching is a Prestigious Job: Teaching is a prestigious job as the teacher's guide and enhanced the skills of the next generation. In addition to it, they can enjoy numerous teacher perks, that's why getting a teaching degree becomes even more attractive. Most of the people who want to become teachers pursue teaching degrees because they love young people and want to make a difference in their life.
To get knowledge about the best college, visit here. You can apply now to join the top-notch college and make your dreams of becoming a great teacher come true.