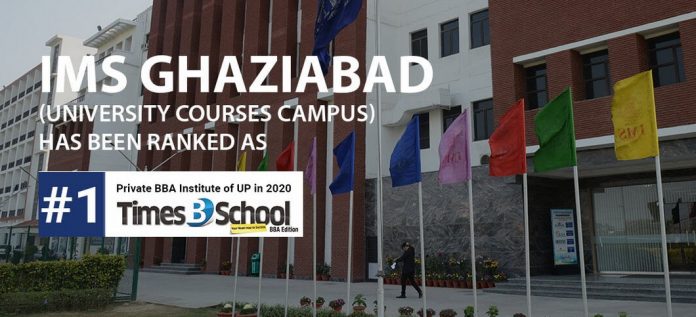 MBA in International Business is a program that equips the students with the knowledge and training required for International Business. Today a number of companies are aiming to expand their business in a foreign country, require candidates that are trained to deal with international scenarios, and are must be knowledgeable enough with the concepts that can be helpful for the business establishment. Thus, a degree in MBA in International Business from one of the best BBA colleges in Delhi NCR like IMS Ghaziabad provides ample scope of work both in India and abroad. You can join the global economy and international trade market to earn well and expose to endless growth opportunities. To grab upper-level management job choices with lucrative pay, you need to visit the website for details and apply now for the course. Here are mentioned some of the lucrative career scopes with MBA in International Business degree in hand.
Risk Management Director
Risk management directors are safety specialists who ensure mitigation plans to avoid risky incidents. In international organizations, Risk management directors are responsible to identify threats, execute the emergency protocol, save financial losses, get protective solutions, check security tests, lead recovery efforts, and take steps for immediate paperwork. Median Annual Salary: $131,000
Corporate Auditing Director
Economic crimes are increasing worldwide in global organizations. Corporate auditing directors are number persons who ensure the systematic review of internal operations to catch financial schemes red-handed. Their duties include analyzing documentation, watching cash flows, implementing monetary controls, coaching auditors, following GAAP standards, allocating audit resources, reporting discrepancies to executives, and advising on policy changes. Median Annual Salary: $141,000
Real Estate Development Manager
Real estate development managers are those who are responsible for the corporate expansion to new facilities overseas to grow productions. International Business MBA professional would help to target beneficial locations abroad, assess the authenticity of the structure, negotiate to price, arrange the lease or mortgage, spearhead needed renovations, hire contractors, and enhance building portfolios. Median Annual Salary: $111,000
Marketing and Sales Director
Marketing and sales directors are customer-oriented jobs who run advertising campaigns to diverse international audiences for attracting better purchase rates. These MBA professionals issue press releases, develop promotional activities, set pricing strategy, involve in market research, shape corporate image, collaborate with influencers, prepare sales manuals, check retail quotas, and monitor competitors in the field. Median Annual Salary: $114,000
Government Affairs Director
Most of the countries have strict corporate regulations along with penalties. Government affairs directors are legal experts who guide organizations through the complex labyrinth of rules abroad to maintain compliance. Their tasks include knowing local laws, local cultural norms, evaluating tax implications, meeting foreign business guidelines, advising the executive team, eliminating unethical practices, and checking new legislation. Median Annual Salary: $108,000
Business Development Manager
Business development managers are expansion experts who implement successful strategies for taking companies into new avenues. International business degrees help identify prospects, target overseas clients, follow sales leads, research industry trends, negotiate profitable deals, suggest equity investments, and nurture partnerships. Median Annual Salary: $120,940
Supply Chain Management Director
Supply chain management directors are logistical professionals to coordinate the movement of goods across international borders. Their profile involves purchasing raw materials, scheduling production, preparing cost estimates, tracking inventory, choosing vendors, negotiating rates, supervising distribution, and checking delivery failures. Median Annual Salary: $134,000
Business Analytics Manager
Business analytics managers are statistical geniuses persons to compile mathematical information today for making a better decision tomorrow. They maintain data pools, record sales volume, pinpoint consumer demographics, run analysis software, supervise staff, interpret results, draft findings reports, present insights, and brainstorm performance improvements. Median Annual Salary: $108,000
Information Security Director
Information security directors are responsible for network connections and help to take precautions to keep sensitive data safe from hackers. Global companies hire them to advance IT policies, install firewalls, conduct penetration testing, strengthen passwords, fix system weaknesses, update anti-virus, respond quickly to threats, and carry out disaster recovery. Median Annual Salary: $147,000
Chief Executive Officer
Chief executive officers are corporate officers who form policies and turn the direction of multinational enterprises toward success. International business professionals would create corporate goals, appoint managers, supervise finances, scrutinize performance, nurture workplace climate, and inform shareholders. Median Annual Salary: $196,050
There are many more career options such as financial reporting director, quality management director, customer success manager, operations project manager, brand manager, product owner, division general manager, and administrative director, etc.