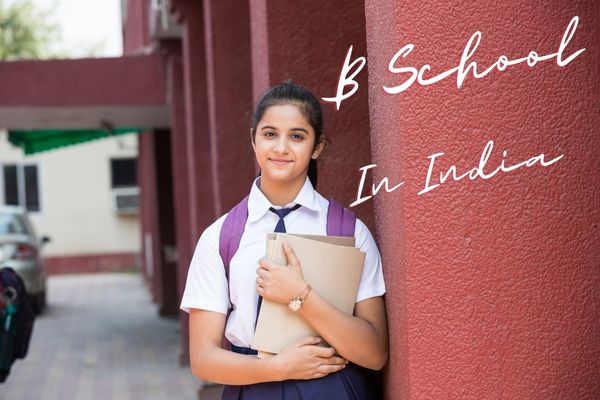 It's time to start considering what it takes to earn a Master of Business Administration as there is little time left until one of the most coveted and difficult entrance exams, the Common Admission Test (CAT).
Here are the top 6 things a student should think and consider about career before gets admission in best business schools in Maharashtra:
Skills Taught in the B School


The typical error that many people commit is to ignore the teaching methodology of the teachers before applying to any B school. Solving problem is one of the main skill that is appreciated in a MBA degree holder. In the commercial world, aptitude helps with problem-solving and it extends well beyond that. If you want to succeed as a manager, you must have the ability to solve issues that may arise during regular business operations. The people with experience who are at the highest management level are constantly working to fix problems and make choices that will impact how much business is making profit. You must have the ability to observe, think, and come up with solutions at that level; and a top B-schools can teach you that.
Focus on Personality Development


This may seem pretty clear at first, but there is a difference between being a good communicator and being an effective one. Almost all B schools have personality development classes now a days, but you have to choose a B school that have the best classes for the same. The ability to communicate effectively depends on your ability to convey your message to the other person. The command on the English language is important as well. To explain a problem to your management or convey knowledge to a teammate, it is important to have a good command over soft skills  because your colleague can be thousands of miles away if you work internationally. Adapting your message's structure to the recipient's demands is effective soft skill.
Syllabus & Staff Support


Although a little over emphasised, this is still the most crucial aspect of any college. You must be completely certain of the course content and the lecturars support. The competent and experienced will help you to create your destiny. Forget the alluring advertisements you have seen all around, genuinely put in extra effort to land into the college that has experienced and supportive teachers.
Internship Program of the College


If you have good internship opportunities it can help you to grow your career leaps and bounds. You can develop very good skills by interning at a good company. During the six months, pay attention to what your company's leaders are doing. Making decisions is a skill you develop. While some people are naturally gifted as managers, anyone may learn the art through practice and observation.
Additional Courses & Activities


Before beginning your MBA, make an effort to find out about the certification courses that diffenet colleges have to offer. It might be a good idea to enroll in a course during the education as you might not have much time once at job. You have the option of taking a course relevant to the specialty (which you will ultimately decide on in your second year) or a more general relevant subject like Web Analytics, Effective Communication, , Intermediate Excel, etc. Such courses can get you a leverage in popular institutes like Atharva School of Business.
Before you leave on your journey, spend some time with your friends and family. You might not have another moment like this for the next two years. Overall, if you choose the best business school in India, you will thank yourself for your whole life. Prepare yourself well and choose wisely.