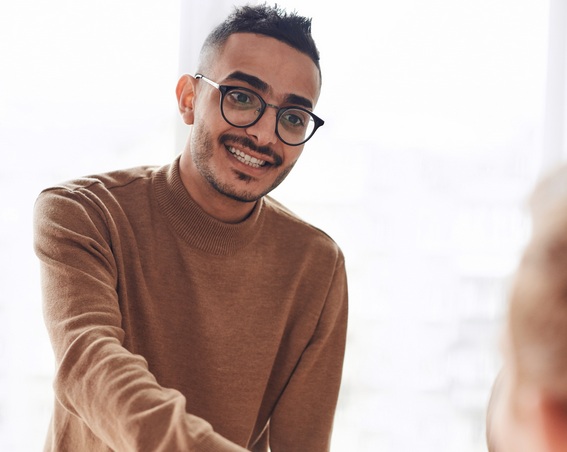 MBA courses are available in a variety of functions but today it is about MBA in HR management online. Out of all the online degree courses available, online MBA is the most popular. Online MBA-HR program is the course where individuals earn a degree in HR management without having to attend class or college physically. In this program, students are taught subjects such as employee benefits, payroll management, training and development, grievance handling, industrial relation, etc.
Eligibility for admission to the course is quite open in a way as students from almost every discipline may apply for it. Though different colleges may have different criteria for percentage, just like the CAT /MAT score or percentile for shortlisting your application.
Why Online MBA-HR Course?
HR professionals are needed in all companies and domains. They not only represent the company but also play a very active role in attracting, nurturing, and retaining the human resource of a company. Earning an online MBA-HR degree offers several benefits but the most important is the liberty of pursuing the course without having to take a break from your current job. One can choose from a large number of options available like part-time online MBA, hybrid MBA, accelerated online MBA, and Executive MBA course, as per their convenience and budget.
Furthermore, those who go for distance MBA courses, save themselves from the hassle of relocating to an altogether new place to pursue their studies. One can do it from the comfort of their home as well.
How To Go Right About Selection Of Online MBA HR?
True that online MBA HR is the ideal choice for you. But how to assess a college or a course is best suited for you. Expectations of having an accelerated growth can all get broken if you do not mind certain very important things while applying for an online program. Here is what you should never forget to do:
1. Validate Accreditation: Besides giving approval on the standard of education imparted by the college it has got important financial implications as well. Getting enrolled in colleges makes it easy for you to get education loans. Depending on the country you are pursuing the course from, the accreditation may vary, in India UGC recognized MBA programs are considered by recruiters.
2. Checkout HR Exposure: Target MBA programs that offer HR specializations and where companies offering different roles in the HR department actively participate. You can visit the website of the college and also review the social media posts to check the recent placement activities done by them to understand your job prospects.
3. Quality Of Faculty: Not having specialized faculty can be a big disappointment for any HR student. There are so many HR concepts that can be well understood only with the example of industry-related examples. Having experienced teachers is always a great help.
4. Technology & Online Infrastructure: Employees from different departments look up to HR managers for their queries and concerns. One has to be comfortable with various online platforms to play the future role effectively. Getting all the support and exposure as a student can lead to a smooth transition.
5. Ample Flexibility: One chooses an online course to make optimum utilization of his/her time. Having round-the-clock access to study material and having necessary technical support is critical for the successful completion of your course.
It is important that you click on apply now button only once you are sure about the above-mentioned points.