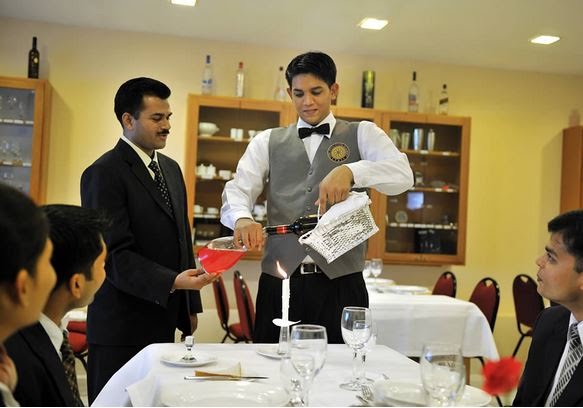 If the idea of pursuing a fun as well as an exciting career path filled with a wide range of creativity and opportunities to grow excites you, then choosing to study in a hospitality management college is the right decision. There are many hospitality management colleges that offer quality education to the students; however, it is important to choose the right college. So, here are the 5 things you should keep in mind about the hospitality school that you are joining.
Diverse opportunities are all about the hospitality industry: There are a wide number of roles and opportunities for those who want to work in the hospitality industry. Moreover, when you are a part of the hospitality industry, you can get the opportunity to work in a multi-cultural environment.
No boring routine: In this industry, you don't have to follow any mundane routine. One doesn't have to stick with the same boring task every day. Those who work with the hospitality industry get to enjoy a mix of work type and hours. This way, the everyday routine is not mundane at all.
Great remuneration: Hospitality/ hotel management is one of the few industries/ sectors where the employees can enjoy great benefits. One can enjoy great remunerations while working in this industry. For example, if you work in a reputed hotel, you can easily have the opportunity of meeting celebrities and other popular personalities who come and stay at the hotel.
Great opportunities to work overseas: When you are working with the hospitality industry, you must know the great opportunities that are lying ahead of you. The professionals get a wide number of opportunities to travel overseas and work abroad. The skills one learns in college and job opportunities can get you to different places when working in this industry. Joining the right college can provide you with the best placement opportunities, be it in the country or overseas.
Learning hospitality skills is quite fun: Unlike any other course, the hospitality management course is quite fun and exciting to pursue. Hospitality management students get to learn the necessary culinary and housekeeping skills that are quite valued in the industry. By joining a reputed college, you can learn a lot about the industry.
By enrolling in a reputed hotel management college, one can embark on a bright career. Joining one of the top hotel management colleges in India can help you achieve success as the faculty members consistently work hard to ensure aspiring students learn all the necessary skills, cultivate them as their strengths as well as excel in their hospitality career paths. Visit the website and know more about the college to understand what they offer. Before joining a college, it is important to check everything about the college. There are many pointers, which you should keep in mind. It will help you to choose the right college. So, if you are one of them who want to make their dreams come true, then apply now.