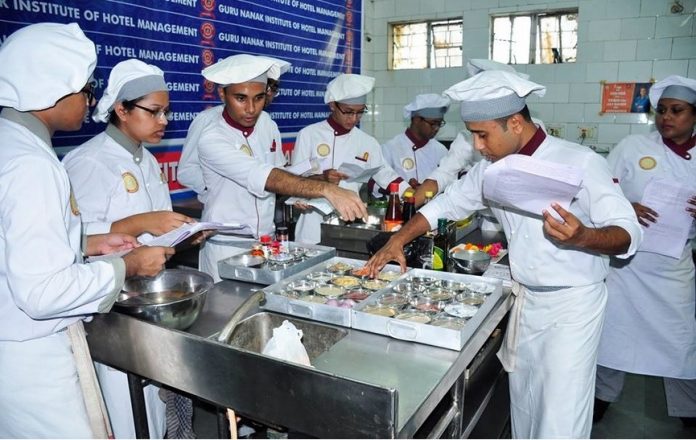 The hospitality sector tops the list of the world's top employment sectors. Experts predict the emergence of many rewarding majors ranging from sustainable hotels to food and beverages. Moreover, when you enter this industry, you'll have countless career opportunities. After attaining a degree in hospitality management, the next steps would be to figure out the career path.
Read on to know how you can end up finding the best career option for you:
Define your interests and find a niche suiting your skill sets: The hospitality industry is highly diverse. There are multiple niche specializations and subsets. Each of them requires a different skillset. Therefore, it is essential to narrow down the best available options, select a niche suiting your interest, and master it. Be sure to choose your area of interest before enrolling at one of the top hospitality management colleges in India. A bachelor's certification in a specialization is crucial for a good head-start.
Don't hesitate to try your hands at new things: Think big. With hospitality being so broad, you wouldn't want to stay in a small pond with limited growth opportunities. Don't refrain from tapping into the significant opportunities that can give you exposure to something challenging and more prominent such as moving abroad. It would be of great advantage and provide an edge over the others. Besides, make sure to complete your majors in this field from a reputed institute like Kolkata's Guru Nanak Institute of Hotel Management. Apply now if you want to achieve global recognition in the hospitality industry.
Learn digital skills to leverage technology for a lucrative career: Industry leaders are going digital to use social media platforms for marketing their skills. Plus, it has opened new business opportunities for professionals. At the same time, they can deliver better value to their customers. Keep upgrading your online skills such as content creation for social media, managing customer feedback, data analytics, etc. It isn't necessary to have lakhs of followers to make it big in the hospitality industry, but social media trends can impact your career. It plays a significant role in helping professionals stay ahead in the race and connect with the consumers.
Develop a passion for your work: A part-time job or internship in hospitality management isn't sufficient to attain the needed work experience. If you want a big break in the hospitality sector, aim for getting a managerial background in your niche. It requires a lot of enthusiasm and passion for getting recognition in this robust industry. Be a consistent learner and strive for perfection each when you are at work.
With countless options to enter hospitality management, education tops the list. A degree in the specialization is the first step towards building a career in this industry. Visit the website of one of the reputed hotel management institutes if this area of specialization interests you. Be sure to find all the details of the majors available in the hospitality management program offered by them.