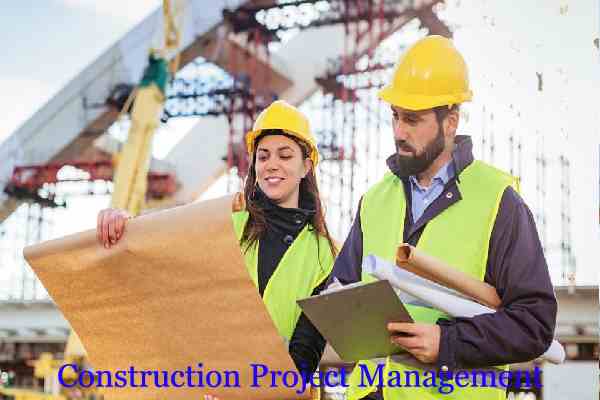 Being a great project manager is a dream of almost every professional in the real estate industry. Great knowledge, training, and determination are required to become a great project manager. However, to be a successful professional in this career path, one may need some tips or advice. In this article, you will learn about 6 great tips one must follow to pursue project management effectively.
Find a Good College
Gaining the requisite knowledge to successfully perform the duties of a project manager is important. For that, you will need to find a college that imparts the best project management courses for the construction industry. However, before enrolling, keep in mind to check faculty quality, learning ambiance, placement statistics, etc., which will play a lead role in determining your career growth. RICS School of Built Environment (RICS SBE) is one such best construction management college that provides RICS accredited degree programme to its students. It follows benchmarked international standards of education and teaching to impart the highest quality education.
Build Communication Skills
A project manager needs to work with a lot of different people – departmental and team members, leaders, clients, etc. Most projects have a lot of stakeholders that project managers need to keep updated and happy. To effectively manage every person, you will need good communication skills. For fluent workflow, you need to consistently tailor your communication structure. Hence, focusing on building strong communication skills is essential.
Strong Organisational Skills
It goes without saying that a project manager should possess great organizational skills. One can acquire those by enrolling in a project management course at a reputed college. The best college focuses on developing structured organisation skills in the students. Hence, selecting the right college is so crucial for pursuing project management. You can consider getting admission into RICS SBE, the best construction management college in India. It focuses on building organisational skills of students with the help of case studies, speaker workshops, summer internships, etc.
Develop Unflappability
No matter what college you choose, make sure the college focuses on your unflappability skills – the ability to stay cool under pressure. It is very essential for a project manager to have this skill because a project manager has to deal with innumerable situations, sometimes more tedious ones. Hence, keeping cool under extreme pressure is expected from a professional project manager. Thereby, it is essential that before you jump into the project management field, you should focus on developing unflappability skills while pursuing the course.
Leadership Focused Curriculum
While pursuing a construction management course, you should make sure your curriculum emphasizes developing your leadership skills. As mentioned earlier, a project manager is responsible to deal and manage with a lot of people and that demands strong leadership skills. If you are a good leader, then your way to becoming a great manager is very close. Hence, while pursuing a project management course, focus as much as possible on building your leadership skills. Take every opportunity to lead group projects. Consult with your teachers to know what will help you to become a great leader.
If you are looking to pursue a construction project management course in India, then RICS SBE will prove the right choice for you. It focuses on building all skills required to excel in the project management field. Its faculty focuses on each and every student with customized teaching approaches to help you in achieving your dreams. Visit the website of RICS SBE and get in touch with staff to know more about how it can help you in a unique way!