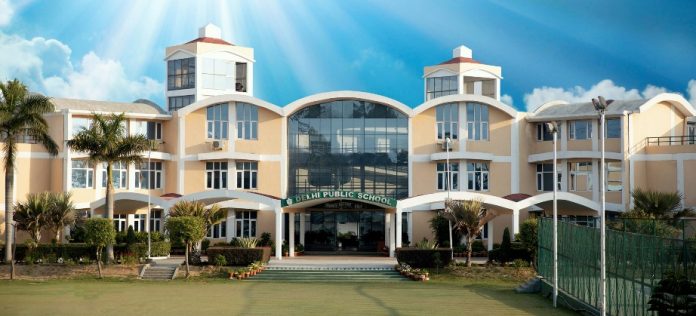 School is the primary place that helps the child build their future in many ways; the school teaches discipline, manners, education, knowledge, and many more things. These things are very important to succeed in the future; thus, choosing best CBSE schools for quality education is very important. To give your child quality education, it is necessary to associate with the best CBSE school in Yamuna Nagar that offers lessons of knowledge, kindness, and manners.
How to choose a good CBSE school for your child?
Before choosing a good CBSE school for your child, you should note down most of the benefits they are providing:
• Best CBSE schools should have good use of technology as technology is the most important aspect nowadays. The world is based on technology and offers different knowledge. It is important to offer education to the child that is based on technology. There are schools in Yamuna Nagar offering technology-based knowledge to students.
• CBSE schools have the best infrastructure and which is the most crucial thing for parents. A good infrastructure requires good buildings, grounds as well as many other facilities. DPS, Yamuna Nagar, is the best CBSE school with the best infrastructure system. The school also offers smart classes, good academics, and many more.
• A good CBSE school should provide transport facilities as it has many benefits in education. In terms of safety and security also schools should provide the best transport facilities.
• Best schools offer a hygienic environment to students, and parents should keep a check on that. Good schools always maintain certain hygiene terms. They keep school premises, grounds, toilets; garden areas clean for better hygiene.
Benefits of admission in best CBSE schools
Education is the most important asset, and it covers the all-around development of an individual. There are many benefits of admission to CBSE school as the board takes extreme care in terms of the overall growth of a child. The curriculum of the school is so designed as per researched patterns. Almost all CBSE schools uphold extracurricular activities and offer each student physical and psychological development.
Some benefits are:
1. Curriculum
The curriculum of the best CBSE school in Yamuna Nagar is outstanding as CBSE believes the syllabus is on par with most central exams conducted all over India.
2. Learning incorporated
All CBSE schools follow a systematic approach towards education. The specific scientific technique is followed before the syllabus is designed by keeping the age and brain development of the child. DPS, Yamuna Nagar is the best CBSE school among all; you can visit the website to know more details.
3. Distance learning options
Almost all CBSE schools in India offer distance learning and follow a student-friendly environment. they offer distance learning so that students can take exams online. They send learning videos and audios so that students can get well prepared.
4. Well-versed in Hindi and English
CBSE schools help students and prepare them as bi-Lingual. They make their students well-versed in Hindi and English as they are the most widely spoken languages in the country.
The best part is that the CBSE schools have a more compact syllabus in comparison to others and have less pressure on studies. The syllabus is prepared as per competitive examinations like NEET, JEE, etc., to score well; students will have in-depth knowledge of each and every subject. Noe that you came to know about many benefits of admission in CBSE schools. You should visit the website and enroll now. You can check the website that lists all the amenities available for your child in school.