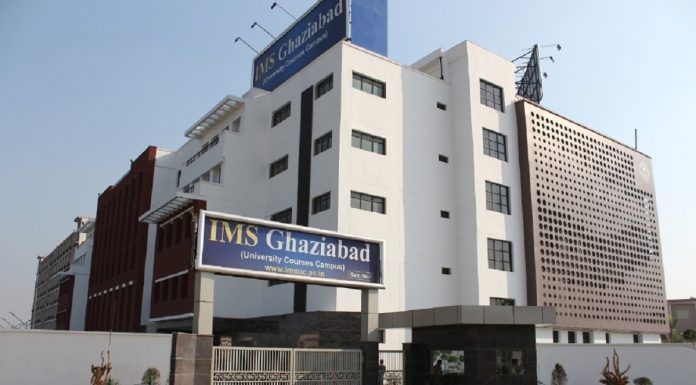 BCA is a three-year undergraduate course for aspirants interested in the world of computer languages. It is the most popular course choice to start a career in Information Technology. There are many best BCA colleges where students can enroll now to get a BCA degree course. To be eligible to get admission to top colleges for the BCA course.
• Students should pass their 12th in any stream with English; however, passing percentage can vary and depend on colleges.
• The best part is that students from arts and commerce backgrounds can also apply to the best BCA college in Delhi NCR for the BCA course.
• The admission of students depends upon the merit list; many other colleges admit students based on personal interviews and entrance exams.
Career options after BCA
BCA course helps aspirants to build a base for advanced career options in Computer applications. It is one of the most sought-after courses offered by many top BBA colleges in India. Students can visit the website of the colleges to get more details. After completing BCA, many students choose to pursue post-graduation courses. Let us discuss about top career options and higher education courses students can choose after completing BCA.
1. MCA – Master of computer application
MCA is the course preferred by many BCA graduates to add on value to their degree course. The course offers students' knowledge to plan, design and build commercial computer systems as well as software applications. Students can choose specialization too as per their interest. After completing MCA, students can work on various positions :
• Software engineer
• Database administrator
• System analyst
• Network engineer
• Quality assurance engineer
• Programmer
• Technical support
• Test engineer
2. MCM – Master in computer management
After BCA graduates can choose MCM to get knowledge of diverse aspects of commercial software development. Students learn programming, software testing, and fundamentals of e-commerce and database management. After gaining an MCM degree, they can work as:
• Computer Systems Analysts
• Chief Information Officer
• Computer Scientists
• Programmers
• Database Administrators
• Systems Administrators
• Information Security Manager
• Cryptographer
• Crypto analyst
3. MIM – Master in Information Management
MIM is the new degree that emerged to meet the requirements of the IT sector. The course offers BCA graduates knowledge in information management, information architecture and design, project management, etc. After completing students specializing in business intelligence, information and cyber security management, user experience and data science. Graduates on completion of the course can work as:
• Data Scientist
• Knowledge Manager
• User Experience Manager
• Digital Product Manager
• System Analyst
• Mobile Application Developer
4. MBA – Master of Business administration
MBA is the best option for BCA graduates and is the perfect choice for developing managerial skills. It is the ideal path for progression to your career as it helps you step into managerial level positions. Students who want to choose MBA then apply now for admission in IMS Ghaziabad as it is one of the best BCA colleges offering higher placement opportunities. After completion of MBA, you can work as:
• Sales Manager
• HR Manager
• Business Analyst
• Investment Banker
• Business Consultant
• Finance Adviser
• Marketing Manager
• HR Manager
Job options directly after BCA
There are many career options for BCA graduates. after completing BCA, they can work in many fields related to computer applications. there are many sectors in which BCA graduates can work as a:
• Software trainee
• Bank operations
• Data scientist
• Web developer
• Technical analyst
• E-Commerce executive
• Teacher
• Digital marketer
• Cyber security expert
For BCA graduates, there are many career options and advanced courses options too. IMS, Ghaziabad is best bca college in Delhi ncr for aspirants who choose for a career in computer applications. Visit the website to enroll now and to for more details.