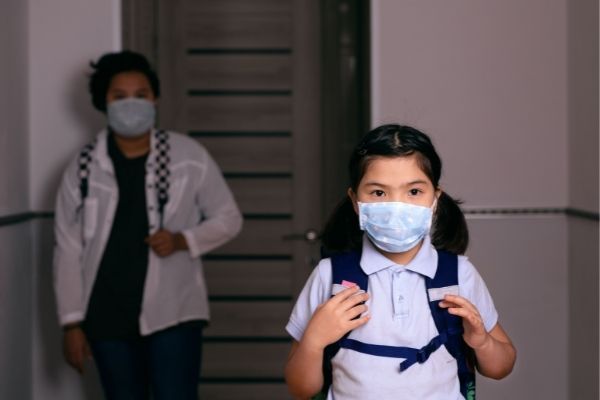 There are two educational boards in India comprising CBSE and ICSE; both the boards are very popular in terms of study throughout the nation. Most parents get confused regarding which school should they select to apply now for admission of their children. Before choosing the board for them as parents, you should understand the difference between the two boards so that you can make a good choice as per your preference.
CBSE
CBSE, i.e. Central Board of Secondary Education, is controlled and managed by the Union Government of India. The CBSE affiliated schools follow the NCERT curriculum and are around 19320 schools all over India. There are many advantages of CBSE board schools; some are listed below for you:
CBSE students get huge benefits for studying the syllabus as in about all main entrance examinations of the professional stream are based on the CBSE syllabus. They are well prepared because they have already studied them previously in school.
CBSE board offers a stress-free study environment compared to ICSE school in Kalyani. The board lowers the number of subjects and makes study easier for students.
CBSE is a quite popular board in India, and thus it is the easy accessibility of CBSE schools. Working parents in transferrable jobs can choose CBSE schools s they can easy access to schools in any part of the country.
CBSE runs many talent search exams and offer scholarships to serving candidates. You can visit the website of CBSE to know more details.
However, the CBSE board is good, but it focuses less on giving practical knowledge and does not concentrate on English proficiency. The CBSE syllabus deals only theoretically and there is no emphasis given on real-life concepts.
ICSE
Indian Certificate of Secondary Education board is very different from the CBSE board in terms of content and volume. Choosing the outstanding school for your child is an important decision, and thus before selecting the best ICSE school in Kalyani, you should first know the difference between the two boards. Below we have listed some:
ICSE syllabus is comprehensive, and importance is given equally to the entire syllabus. The certificate given is highly recognized worldwide and overseas too.
ICSE is best for those who want to pursue their career in management and humanities. The best part is that the ICSE board focuses on English compared to the CBSE board. This help students to get success in many exams like IELTS, TOEFL etc.
ICSE give much importance to internal assessment, and it helps better development in students.
ICSE board students perform well in scholarship examinations because it is based in English. ICSE board is also best for those who wish to pursue a career in the English language or Literature.
However, the ICSE board is best, but students find it a bit difficult as they have to study thirteen subjects in total. The ICSE syllabus offers students deep knowledge and understanding, and it doesn't seem easy to cope up for some. However, both the boards are best and have both merits and demerits, and it depends upon you to choose one out of two. Selection of the best school for your children is what the objective of every parent is. In terms of quality of education, both boards are outstanding. To choose the right board for your child, you should first assess and understand your child's strengths and interests. A good board can make a lot of difference to the overall development of students so just think, analyses and then choose what is best for them.
If you choose the ICSE board for your child, you can choose from many of the best ICSE schools offering quality education. The benefit of ICSE schools in Kalyani is that they encourage English more in comparison to other languages. Out of many, you can select Adamas International School in Kolkata as it has outstanding faculties who implement a clear and balanced curriculum. You can visit the website of the school to apply now for admission. airport black car service