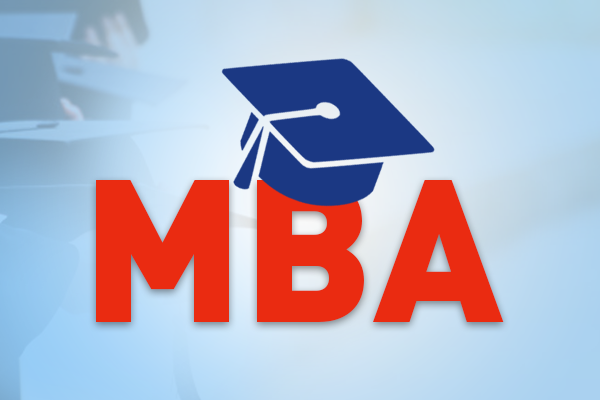 The Master of Business Administration program is intended to equip the students with a comprehensive understanding of all aspects of operating a business, thereby allowing them to comprehensively upgrade their skilled intelligence and managerial capability. During the first few months of the course, the students learn about a wide range of business functions, from finance to human resources. After acquiring this fundamental knowledge, you are then allowed to pursue the specializations wherein students take dedicated courses in one or two domains and develop deep expertise in the process.
Although choosing an MBA specialization is driven by your professional interests and career goals, the students can easily take into account different factors such as the number of full-time and internships opportunities in that domain. Thus, despite not needing to make a final decision on their preferred MBA specialization until the later stages of the program, prospective candidates are recommended to evaluate all the above-mentioned criteria. Bharati Vidyapeeth and other top-notch MBA colleges offer multiple MBA specializations for the aspirants.
How to choose an MBA specialization? 
MBA aspirants can go with an MBA General course or take up a specialization of their choice. However, it is quite essential to choose the right specialization as this decision can make or break one's career. When choosing a specialization, you can take into consideration the following:
Career scope of the specialization
Long term career goal
The reputation of the institute faculty in the specialization
Pedagogy of the specialization of your selection
The infrastructure of the college for the specialization of your choice
Course fee and ROI of the program
MBA in Finance 
The MBA in Finance is one of the most rewarding MBA specializations. A highly quantitative domain, the finance specialization prepares you with the knowledge of analyzing company financial performance, and understanding the economic trends. This field offers highly rewarding post-MBA career prospects. In this course, the students will learn about accounting, corporate finance, mergers, acquisitions, etc.
MBA in Marketing 
An MBA in Marketing is another specialization that is quite promising in India. In contrast to finance, the field of marketing is filled with more creativity as well as flair. It is also the most outward-facing role that places you directly between the company and its customers. A specialization in this domain will teach you about market analysis, consumer behavior, product development, etc. This field also focuses heavily on soft skills like communication and relationship management. Best management college offer marketing specialization.
MBA in Operations
Operations form the spine of any business, making an MBA (Operations) highly pertinent for professionals. The students can learn how to optimize company resources, design process flows, plan production, and many other such topics. Since operations experts act as a pivotal point within an institute, such roles are also a major test of your managerial and leadership ability. Courses in MBA (Operations) specialization can include operations management, service and production planning, inventory management, supply chain management, and quality management. However, most programs in India offer different courses or specializations in operations.
MBA in Human Resources 
Businesses need people such as cars need engines. A company's workforce is its most essential component and effectively managing different workforce falls under the purview of human resources managers. The students opting for the MBA in Human Resources specialization develop different skills in talent acquisition, workforce training, and development, compensation structuring, etc. This is a field with an extensive requirement for soft skills in people management.  
Other Popular MBA Specializations 
These were some of the major MBA specializations, which are most preferred. The other specialization includes:
MBA in Entrepreneurship
MBA in Rural
MBA in International Business
MBA in Banking & Financial Services
MBA Business Analytics