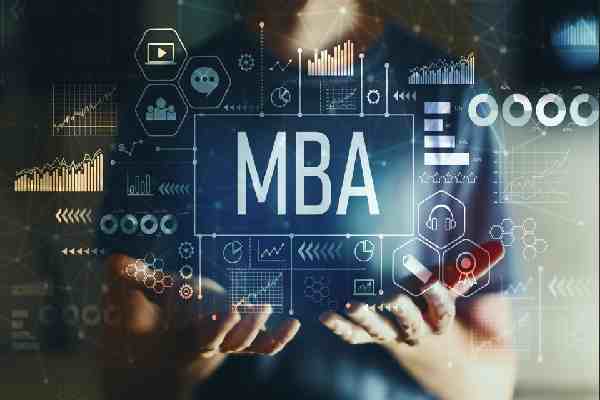 LPU, or the Lovely Professional University in association with Talent edge, is among India's largest digital higher education platforms that offer specific industry-level programs and are a rare period of learning that has a two year full-time MBA program through which the students can be placed even before then begin with MBA. Talent Edge ensures that students seamlessly travel from being a student to an intern and then finally to a great company employee.
Why Talent Edge For MBA?  
There are a plethora of reasons why choosing an MBA program with talentedge can be great for you.
Real-Life Industrial Projects
Customised Mentorship & Problem Solving Support
You can select from Five MBA specialisations
The students would be rigorously trained to enter the industry
Paid internships available
Placement offer even before you start with MBA
Programme Details 
The eligibility criteria for the qualifying exam are:
You need to pass the bachelor's degree with 55% aggregate marks while qualifying LPUNEST or MAT or CAT or NMAT or XAT and an interview.
Or,
You might have completed company secretary from the Institute of Company Secretaries of India while passing the interview.
Or,
Might have completed Chartered Accountancy from the Institute of chartered accountants in India, and should also qualify the interview process.
Or,
Should have finished cost & management accountancy from Institute of cost accountants of India (ICAI) while also qualifying the interview.
Fee Details Of This Course 
The examination fee per semester is around ₹ 3000 and the examination fee for the first semester is payable along with the second semester.
You can also refer to the head of additional services fee of general guidelines in part C of the prospectus 2021.
For having the qualifying marks, read the eligibility criteria under the guidelines of examination in part C of prospectus 2021.
If the fee is reduced for any reason, the scholarship amount for all the categories and brackets will also be reduced.
Payment Options 
You need to get a demand draft and pay the order in the name of, LOVELY FACULTY OF BUSINESS & APPLIED ARTS", which needs to be paid at Jalandhar.
Cash is taken only at the division if admissions are at the campus in Phagwara in Punjab.
Debit and credit cards are accepted for the only submission of application.
Other Conditions & Highlights 
Get at least one book for every course and a bag with one English newspaper subscription throughout the duration.
A laptop is a mandatory item to carry
Students are also required to pay ₹ 3000 for the college uniform. The uniform is a set of blazers, shirt & tie, trousers, and a scarf as per the course requirements.
The student would bear the expense of the college uniform.
Psychometric tests and aptitude tests would be taken to guide pupils in selecting the best MBA specialisation career.
During the course duration, industry tie-ups can get modified depending upon the requirements.
Features Of This Course 
There are a plethora of salient features of this MBA program, such as:
There would be workshops based on business analytics, digital marketing, life skills, innovation, and creativity.
It is a very crucial part of the curriculum and assists in establishing themselves as great entrepreneurs.
Social entrepreneurs play a significant role in upgrading the passion and innovation of students. 
Conclusion
It is never advisable to wait for the ending moment to apply for the course, as every time, you might not get the time and date you're looking for. MBA is a great course to pursue, and with Talentedge, things would become super convenient for you. Make sure to make the most out of this course for a better future.