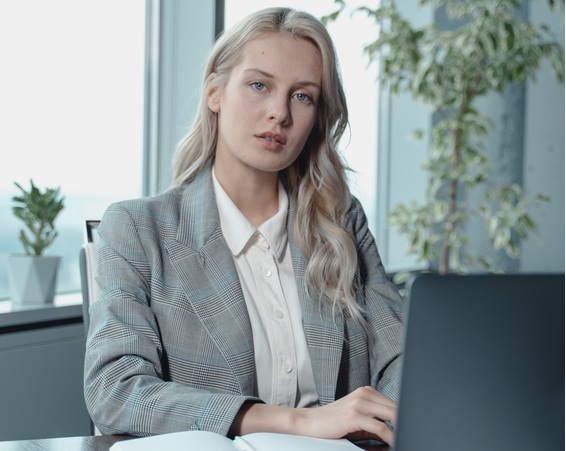 MBA in Information Technology has gained popularity among students in past years owing to advancements in the IT field and upcoming technologies in the corporate world. The program aims at managing the business aspects of the IT field. It prepares students to plan, sell and manage the businesses of technology after admission to MBA in IT program, students understand business acumen and tech skills. After completing the course, they can work in management positions in a wide variety of industries.
Is an online MBA in IT the right choice?
MBA IT online program hones leadership and technology skills in candidates and also helps them prepare for managerial positions within organizations. Employers prefer those who have a master's degree, and an MBA can also demonstrate to prospective employers that they have crucial business and technological understanding. The online program at DPU is a two-year post-graduate managerial program that allows students to learn the administration of IT systems and resources in an organization. The university is well known for offering the optimum online MBA in Informational technology program for aspirates and professionals . the course help student to gain the right knowledge and skillsets.
A career with a degree in MBA in Information Technology
While online education is increasing day by day, and many students have taken admission to MBA in IT programs in online mode. The best part of the online mode is that students can pursue the course as per their preference, choosing from weekend classes, night classes, and distance education. Students with a degree in MBA in IT have many career options in their hands :
1. Chief information officer: After completing the MBA IT online program, students can work as chief information officers and work to implement and manage the IT requirements. Companies rely on IT extensively and thus hire many chief information officers to meet their goals and grow business; thus, it is the most preferred career choice among students.
2. IT Manager: with a degree in MBA in Information Technology, students are eligible to work as IT managers who deal with computer and IT-related operations within organizations. Their job profile is associated with web services, data and website management, cyber security, and tech-related procedures. Their work also includes overseeing a team of IT professionals and recommending software implementation, maintenance, etc.
3. Computer network architect: After completing MBA IT online program, students can work as computer architects and have to work to design and construct data communication networks based on the company's requirements. The students with a degree in MBA in Information Technology can be hired by a large company and can head a team of computer network architects.
4. IT Business relationship Manager: With an advanced degree in IT, students can work as business relationship managers who are the important link between skilled IT professionals and other departments within an organization. For this post, the company hires a person with a strong sense of business and who can help implement the technology. They are involved in the company's financial budgets and targets and also oversee the company's growth.
After completing the MBA IT online program, Computer & Information Research Scientist students work as research scientists and can design and innovate on computer software and hardware. They can design computer architecture within an organization to ensure faster computing and better information security.
The person holding a degree in MBA in information Technology has the skills to become valuable managerial assets in the IT department. Most businesses across many industries prefer professionals in managerial positions to hold an MBA degree. The IT industry desperately needs IT professionals with business knowledge; thus, professionals prefer to get admission to MBA IT programs. After completing the degree course online, they can be in top managerial positions with high salaries. Interested professionals or graduates for admission to DY Patil University, one of the best online learning centers, pursue an MBA IT online program as it will help you achieve successful career goals.