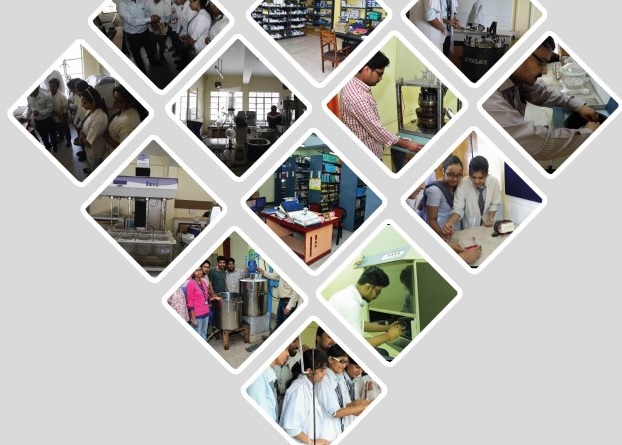 We'll admit it right out of the gate: you might be able to find academic success with a Biotechnology degree from just about anywhere. When everything boils down, it's your own ability that decides how far you're going in life. That doesn't mean, though, that you've got to be playing with a shaved deck. What about critical things like research experience, or even technical expertise, two of the most important things that let you learn more about biotechnology?
Instead of just choosing the highest rated (or the cheapest, we hardly judge) college on your list, consider this broad range of criteria to see whether a BSc college can provide what you need from it:
1. Campus Location and Environment
As important as your education and everything else is, you'll probably be spending at least two years in college. If you're going for a Bachelor's degree or a Master's degree, make that three to four years. It's absolutely imperative to ensure that the college you choose has an excellent campus location and environment.
The quality of your campus life will massively impact how well you're able to focus on your studies too, which is why it's also generally a good idea to visit a college's campus before you apply at it!
2. Institute Size
Okay, let's get something straight. We're not saying that you should only go for large universities that have campuses stretching across acres of lush land; not at all, since there are hundreds of small, private colleges that come just as highly rated, if not more.
It is a fact that large-sized institutes that have seen success are way more likely to have better facilities and infrastructure setup. On the other hand, a smaller institute size has its benefits too: mainly the fact that they make it much easier to get the attention of recruiters due to the lack of competition.
3. Cost of Education
Sure, campus life and the institute size are important factors, but let's face it: you're not doing anything if the course costs an arm and a leg to sign up to, right? Most Biotechnology colleges provide degrees that have the same level of certification, but while some are affordable, others can put you under debt for years.
With all that said, don't overthink about your expenses. It's your education, and it's going to be what qualifies you to work for the rest of your life. We'd say the investment it'd take to get into a highly-rated college is worth it.
4. Research Themes of the Institute
Biotechnology colleges and other Life Science and Medicine institutions come equipped with labs to facilitate research. However, these labs are dedicated to a particular field that the college focuses on most of the time. This means that if you don't pick carefully, you could end up attending a college that doesn't have a lab for the specific subject you want to study?
Rather than having to switch colleges in the middle of the academic season, check faculty profiles and college publications to check up on the research theme of the institute.
Conclusion: The Best Pick for Biotechnology BSc Colleges in Kolkata
With some of the best technology in their labs and a totally ragging-free campus, the Guru Nanak Institute of Pharmaceutical Science and Technology deserves consideration as the one you pick. GNIPST is a highly-rated college that offers Medicine and Pharmacy related courses, and like most colleges of its size, it comes packed with every resource you could need. The institution has gathered positive reviews for all of its courses. If you're looking for the best biotechnology bsc colleges in Kolkata, visit the website by looking up GNIPST to know more today!